PICNIC
Socratic Design on Stage
18/09/2012
A socratic dialogue with Tim O Reilly, Marleen Stikker, Elisabeth Stark , Farad Tabarki  in the most exciting Amsterdam innovation platform PICNIC. The dialog was held before an audience of 300 people. The selected question was; what am I (as a human being) willing to share? It was great to get everybody far beyond their power point presentations and discussion mode and let them engage in a collective thinking process. There was an exciting focus in this big gathering with the Internet guru. With Marleen Stikker From Waag, we have a strong bonding on several themes like education.
PICNIC YOUNG
Socratic Design workshop
17-09-2012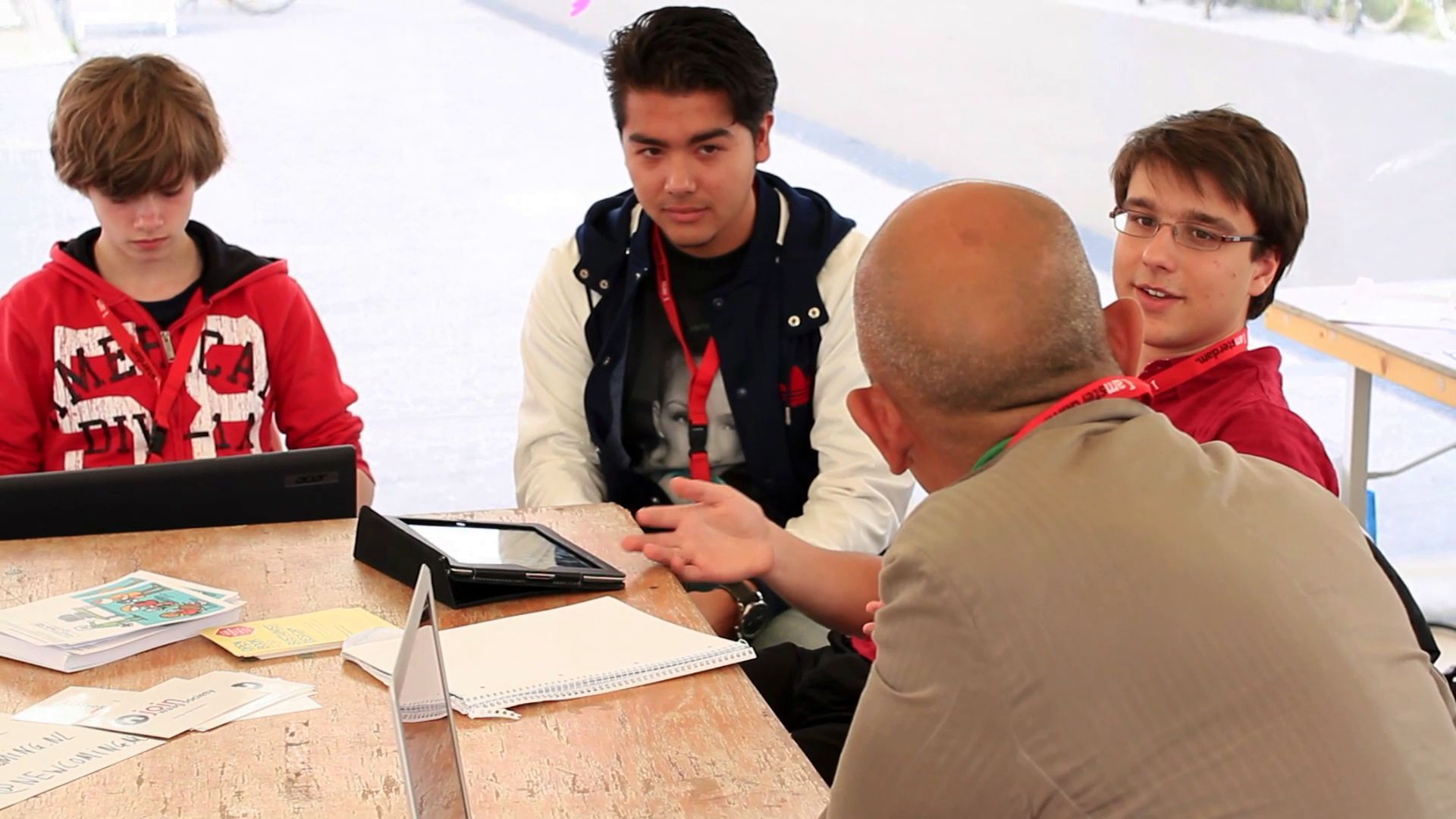 With the Socratic design method a group of 16 youngsters (some drop outs) developed a complete new context for learning, away from the classical framing of schools. The design they made was a strong motivational and exciting lab.